Egypt visa
Consular Assistance, Inc.
6351 Burgundy Leaf Lane
Alexandria, VA 22312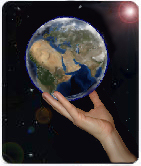 We bring the World to your door
(202) 498 0863


In order to obtain a visa to Egypt please provide the following:
Passport (still valid for at least 6 months) and has an empty page to stamp the visa.
One passport-size photo
One filled out visa application form.
For Business visa: a letter from the company stating the purpose of the trip and financial guarantee of the company.
For Non-Americans, photocopy of green card or valid U.S. Visa and Photocopy of round-trip ticket or itinerary.
Fees: $55 for 3 Months Single Entry Visa
Processing time: 2-3 days
Return mail: please include a self-addressed pre-paid envelope or $18 for FedEx delivery.
Notes:
The Egypt tourist or business visa is issued for a single entry within three months, for stay of up to 30 days. Multiple entries are issued for business travelers on written request. A double entry visa can be issued for tourists on written request, must show copy of itinerary indicating two entries.
All visitors to Egypt must register with immigration/police within seven days of arrival, or face a fine upon departure. Hotels and tour operators will perform the registration, which is evidented by a triangular registration stamp in the passport.
If registering yourself, register at the Mugamma building in Cairo. It is a very simple process which usually takes a few minutes at most and is free of charge, (except at police stations). This procedure can be completed in Alexandria at the Passport Registration Office on Sharia Talaat Harb.

Popular destinations:

Russia visa
Kazakhstan visa
Brazil visa
China visa
Egypt visa
Vietnam visa

Mailing instructions
(FedEx, UPS, DHL etc.)

Payment methods
(invoices and receipts)