Mailing Instructions
Consular Assistance, Inc.
6351 Burgundy Leaf Lane
Alexandria, VA 22312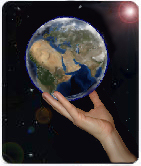 We bring the World to your door
(202) 498 0863
We accept all kinds of mail for delivery although we recommend using FedEx.
When mailing your documents to us please also include a self-addressed pre-paid return envelope or additional $20.00 for overnight FedEx delivery.
You can also use our FedEx account number to send your documents to us. For that please e-mail us your full name, complete address (PO Box is not accepted) and phone number. We will prepare a FedEx airway bill and you will receive it by e-mail from FedEx. All you have to do is print it out, attach it to a FedEx envelope and take it to the nearest FedEx staffed location or FedEx drop-off box. The fee for this service is $22.00. You can combine all the fees and make a single check or money order for all services: visas and delivery.
If you are our Canadian client and need your documents to be mailed back to Canada please include additional US $25.00 for overnight delivery.

Popular destinations:

Russia visa
Kazakhstan visa
Brazil visa
China visa
India visa
Egypt visa
Vietnam visa

Mailing instructions
(FedEx, UPS, DHL etc.)

Payment methods
(invoices and receipts)