Payment methods
Consular Assistance, Inc.
6351 Burgundy Leaf Lane
Alexandria, VA 22312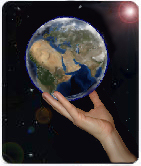 We bring the World to your door
(202) 498 0863
Payment
As a payment we accept money orders, company checks and personal checks (usually for regular services) and cash. Sorry to keep our service fees as low as possible we do not take credit cards.
Checks should be made out to Consular Assistance, Inc.
Payment is expected at the time of presenting the documents for processing unless you are a business with whom we have agreed upon other terms and conditions.
Receipts
In order to avoid the paper waist and save a tree we will not send a receipt unless you ask us for it. We have to recognize that many people throw paper receipts as soon as they receive them in the mail. If you need a paper receipt please drop a line in your e-mail or cover letter. As an alternative we can also e-mail the receipt to you.
Invoices
Invoices for services performed are sent only to our corporate clients.

Popular destinations:

Russia visa
Kazakhstan visa
Brazil visa
China visa
India visa
Egypt visa
Vietnam visa

Mailing instructions
(FedEx, UPS, DHL etc.)

Payment methods
(invoices and receipts)